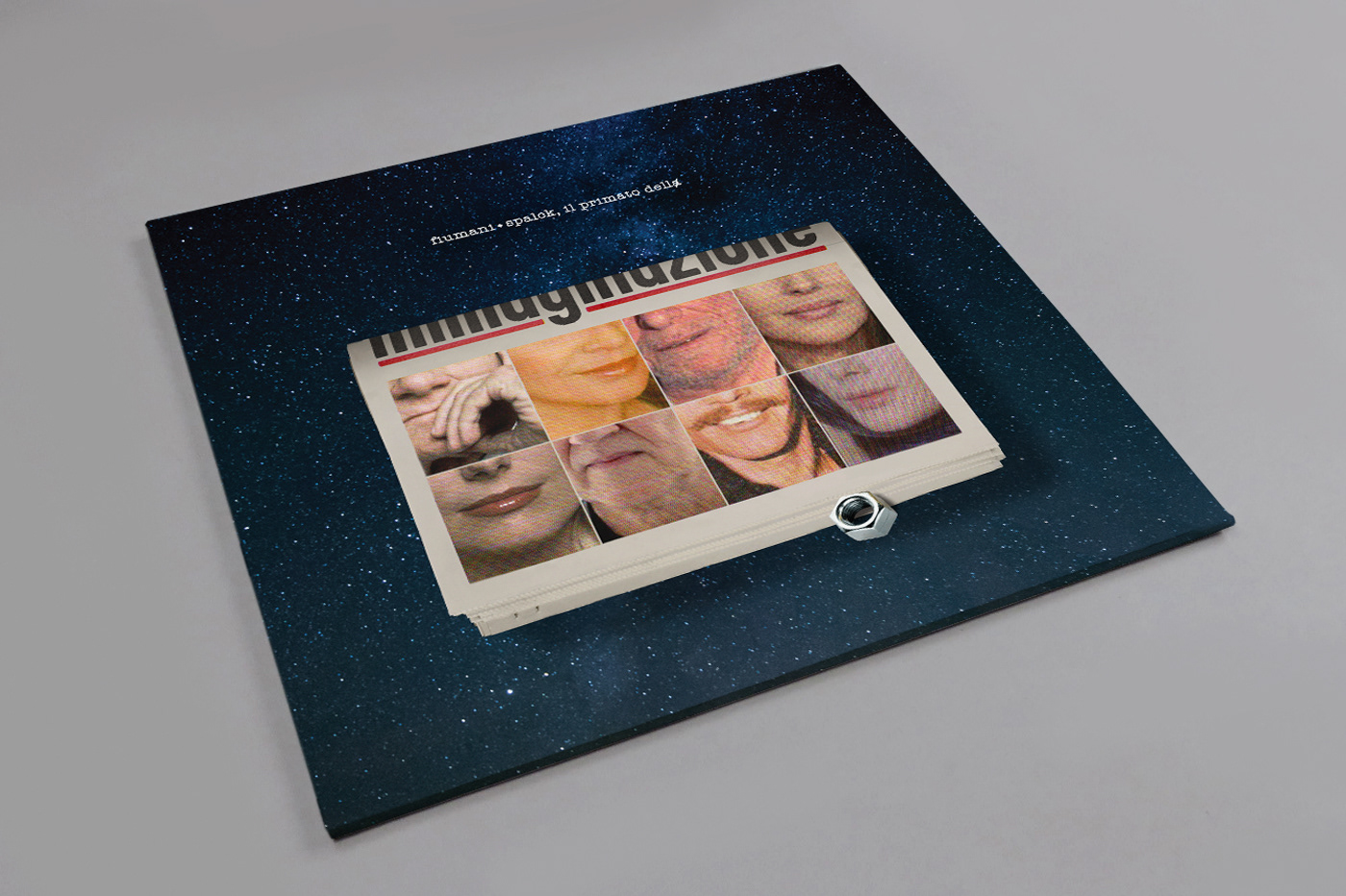 Federico Fiumani & Alex Spalck. Il Primato dell'Immaginazione.

The title "The Supremacy of Imagination" is the foundation on which all the visual elements are built.
The cropped portraits on the cover are cultural icons –both high (Werner Herzog, Catherine Deneuve, Charles Bukowski, Alberto Moravia) and low– that at some point in their youth have been significant to the two musicians, fueling inspiration for their desire and ambition. The cover also pays a tribute to certain Italian records from the late 70s, that managed to mix overtly politicized content and dreamy sensibility. Both hard-edged and naive,

Vinyl Album and CD. 2018.
Concept / Creative Direction: Lapo Belmestieri
Design: The Anti B, New York
Client: Diaframma Records